Updates for Belt Durability
BRP will update all MY19 Lynx Radien 850 E-TEC snowmobiles before season starts. Updates will improve belt life remarkably.
Engine mounting improvements prevent engine movement when accelerating. Finned secondary and new belt guard increase belt cooling.
There are specific improvements that have been made to each model based on their expected use, which include combinations of new engine mounts (specific designs for mountain or trail use), a finned secondary pulley, new pulley. Please see below for details.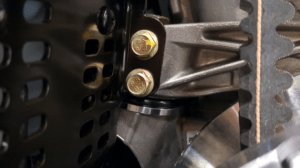 New PTO side engine mounts with RS type spacers                        
New Engine mount MAG side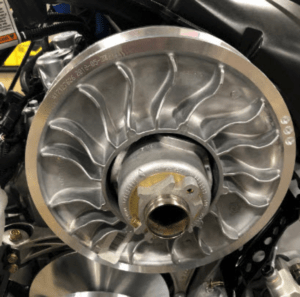 Finned Secondary Pulley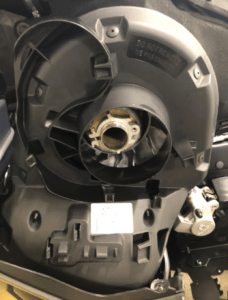 New Belt Guard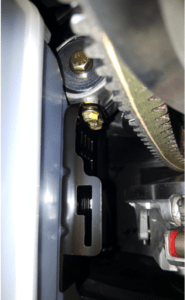 New CVT cover front bracket.