The 2021 600R is the latest iteration of Polaris's dedication to technology development, and the dominance of the INDY XCR and RMK Khaos are the result of that technology across our snowmobile lineup.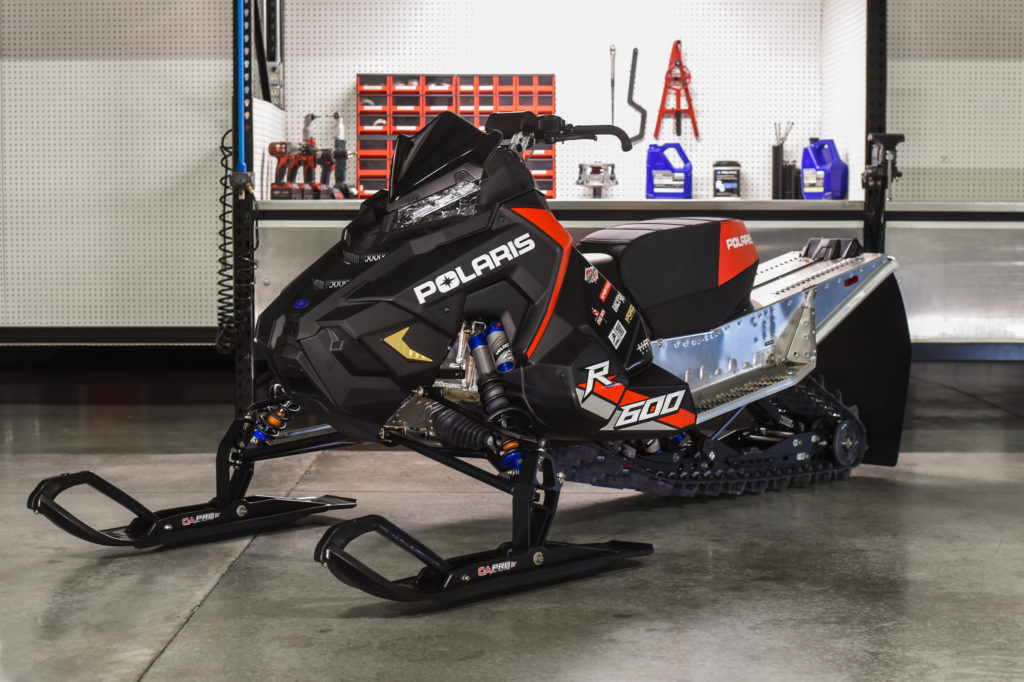 2021 Polaris 600R Race Sled
The 2021 600R Race Sled continues on the proven, championship winning AXYS R platform for this season, with industry leading suspension and racer first ergonomics. The legendary Polaris Race IFS and 136" RX2 rear suspension, with the Walker Evans Racing Velocity shocks, are ready to tackle the toughest tracks race after race. The narrow racer first bodywork, the inspiration for the all-new Matryx production snowmobiles, allows the racers to push the 600R to the limit, keeping them in complete control.
"The 600R is a proven, race winning chassis that leads the pack in handling and rider ergonomics. For the 2021 season, the powertrain was our primary focus, and that resulted in our brand new, purpose built 600 race engine" said Tom Rager, Jr. Polaris Race Manager.
With decades of developing industry leading engines, including the Patriot engine architecture, the all-new 600 race engine is purpose built for racing, with proven Polaris Racing technology. The lightweight, low inertia powerplant features an all-new throttle body EFI system, lightweight crank and flywheel, new head and port design, and more. The result – a 10 horsepower gain at peak power, and a staggering 18 horsepower gain in the midrange over the previous 600 race engine.
Holeshots and top speed are greatly improved with the increased power output, and the low inertia, EFI engine brings throttle response to a lightning fast level. The new engine, paired with the 600R platform, will be a distinct advantage for Team Polaris racers this winter.