Nya racemaskinen!
The new 2018 Polaris 600R Race Sled continues to push and evolve technology to deliver a title and race-winning snowmobile.
Front Suspension
• NEW! Walker Evans Velocity Front Suspension Shocks & Springs
o Polaris leads the industry with this premium, high performance shock.
o The position sensitive-shock allows for a softer initial setting but still has stiffness at bottom for big hits.
• NEW! Upper Front Control Arm design to accommodate new shock reservoir position and for added protection to the shock.
• NEW! Taller Spindles improve cornering and add ground clearance (0.5-in. taller).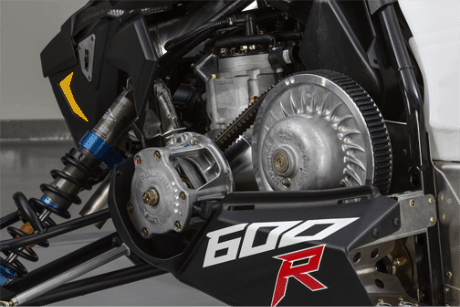 Clutch
• NEW! Clutch features straight-cut sheave angle for improved holeshot performance due to better belt grip.
Brakes
• NEW! Floating Stainless Steel Brake Rotor and NEW Brake Pads
o Improved stopping power, performance and durability.
o The lighter-weight rotor is floating to prevent warping.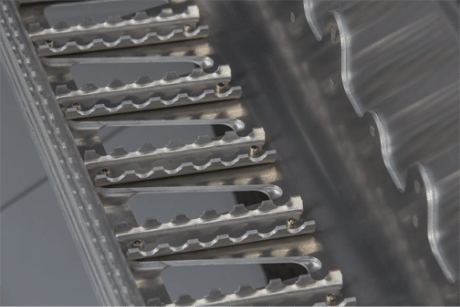 Running Boards
• Feature new stock cutouts for easy snow evacuation and added traction cleats for additional rider traction.
Seat
• NEW! Seat cover material for improved durability that maintains grip.
Rear Suspension Shocks
• Calibration and styling updates.
FrogzSkin on Upper Hood Vents
• Added intake foam seal and included FrogzSkin over upper-hood vents to prevent snow ingestion.