Lynx Rave RS comes with more power and less weight.
• Crispier throttle response
• Quicker holeshots
• Easier handling
New Engine Rotax 600RS
The Rotax engine features a new cylinder design with a tight tolerance manufacturing process to maximize power and consistency. In addition there's a new crankshaft, drive clutch and stator that reduce inertia more than three times compared to last season's light weight crank program. The powerpack also features a new Y-pipe shape, and Tuned Pipe to match the cylinder changes, plus a Lightweight Muffler that shaves 3 kg off the sled. These changes together deliver fast revving, consistent and robust power from engagement all the way to the 8500 RPM redline.
New improved track
A new lightweight track that shaves an additional 0.9 kg of rotating weight takes the basic design from last year and reshapes the lugs down low while adding strength with towers at the ends and in the middle of each lug for both better holeshots and more durability. Late season testing shows the new track gaining a consistent one half to one full sled length advantage over last year – without considering the engine and clutch changes.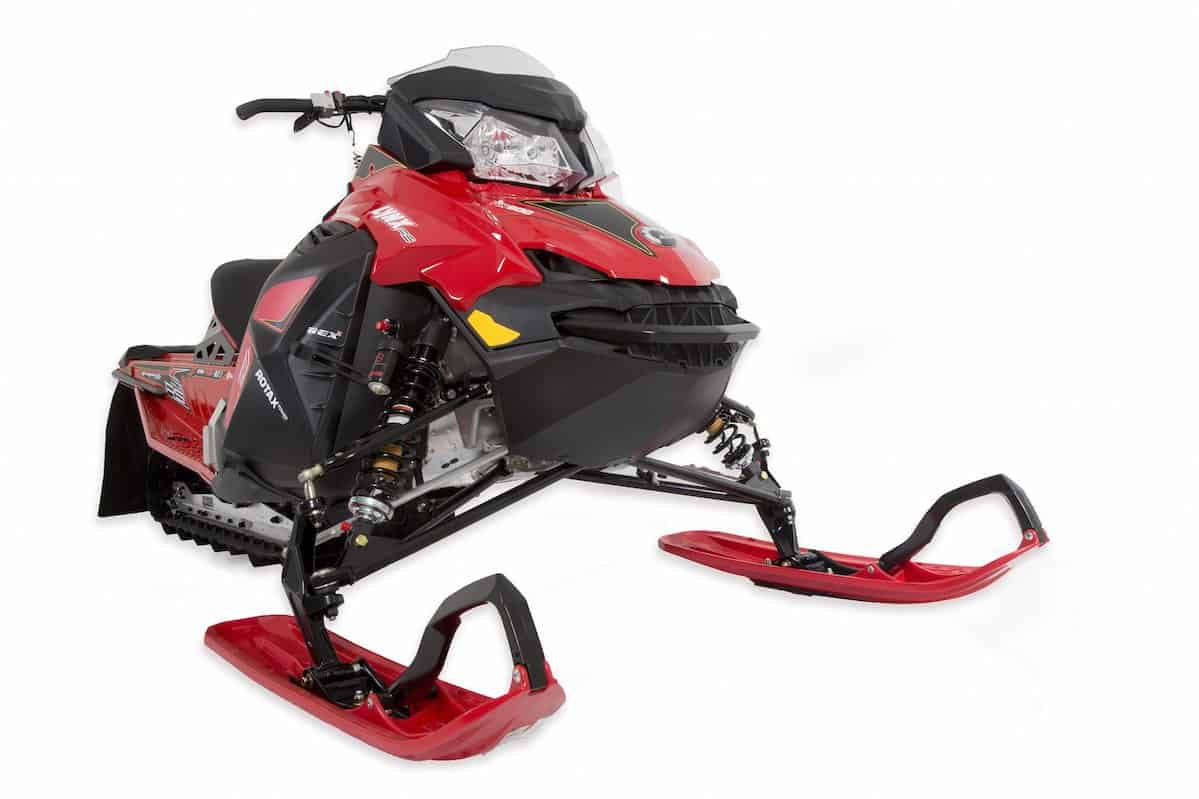 New pDrive clutch
new high performance pDrive primary clutch. This new pDrive is designed to reduce friction, reduce weight, tighten tolerances, allow for more consistent RPM delivery, require less maintenance and last longer. To accomplish this the specialty racing pDrive clutch features unique elements like fast and friction free dual rollers to transfer torque in place of traditional sliding buttons, the renowned BRP exclusive adjustable clickers – only this time applied to flyweights, needle bearings in oversize rollers and a compact open design that's also 11mm narrower.